Hi everyone,
I've been dissatisfied with the outdated RS browser example, so I spent some time recently to create a new RS file browser application, based on Ember.js and the latest remoteStorage.js and widget. You can give it a go right now if you're interested:
From the README:
Inspektor is a simple file browser for inspecting the contents of a remoteStorage account. It is intended for RS app developers and power users.
Inspektor is beta software and currently under development. You're invited to contribute and/or give feedback: https://gitlab.com/skddc/inspektor
Features
[x] Connect RS accounts
[x] Traverse/inspect directories
[x] View document details
[x] Render images in details
[x] Render text content in details (e.g. JSON)
[ ] Render other types content (e.g. audio and video)
[ ] Edit text content (and save changes)
[ ] Delete documents
[ ] Delete directories
[ ] Copy/move documents
[ ] Copy/move directories (and enclosed files)
[ ] Loading indicator for any view change that loads remote data
[ ] Logo/icon
Screenshots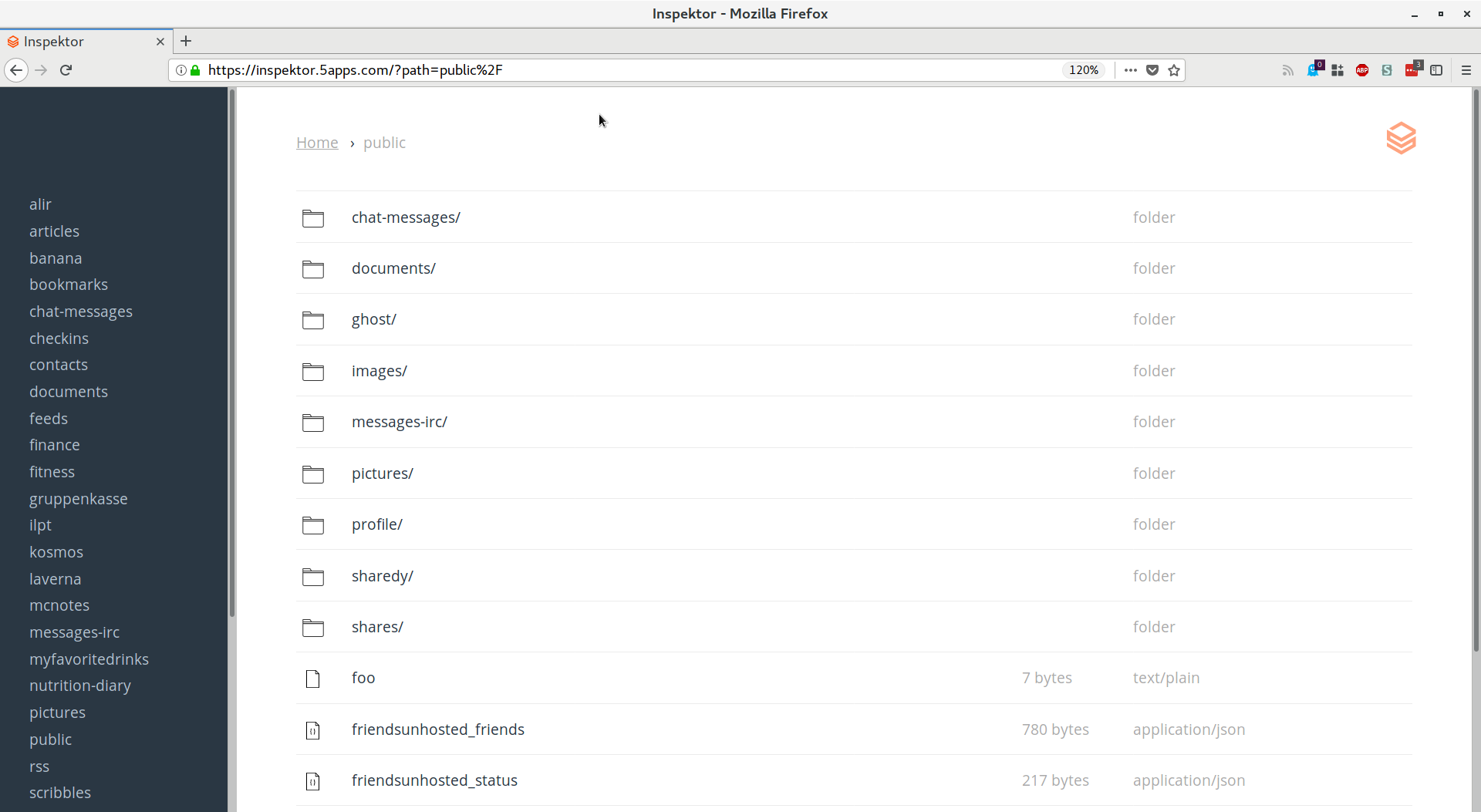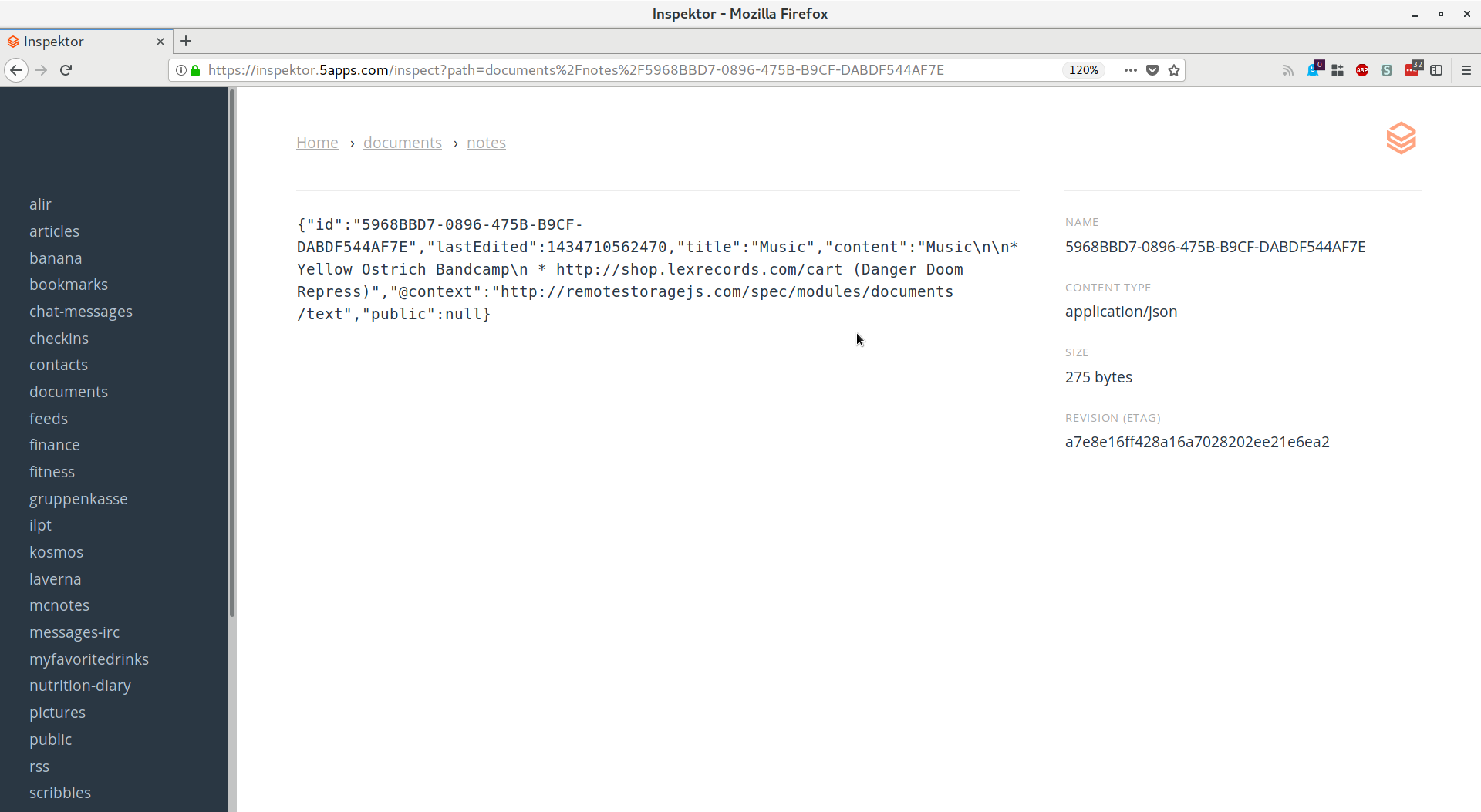 I hope very much that this is useful to other people as well!